National Arbor Day is celebrated each year on the last Friday in April.
Founded by J. Sterling Morton in Nebraska in 1872, Arbor Day is a nationally celebrated observance that encourages tree planting and tree care.
Here's a link for an interactive history lesson on National Arbor Day:
http://www.arborday.org/arborday/history.cfm

It is not so much for its beauty that the forest makes a claim upon men's hearts, as for that subtle something, that quality of air that emanation from old trees, that so wonderfully changes and renews a weary spirit. ~Robert Louis Stevenson
Happiness is munching on grandma's cookies while reading a book of adventure under the shade of a tree on a summer afternoon. ~Lil Child
And there's nothing quite like the colors of fall!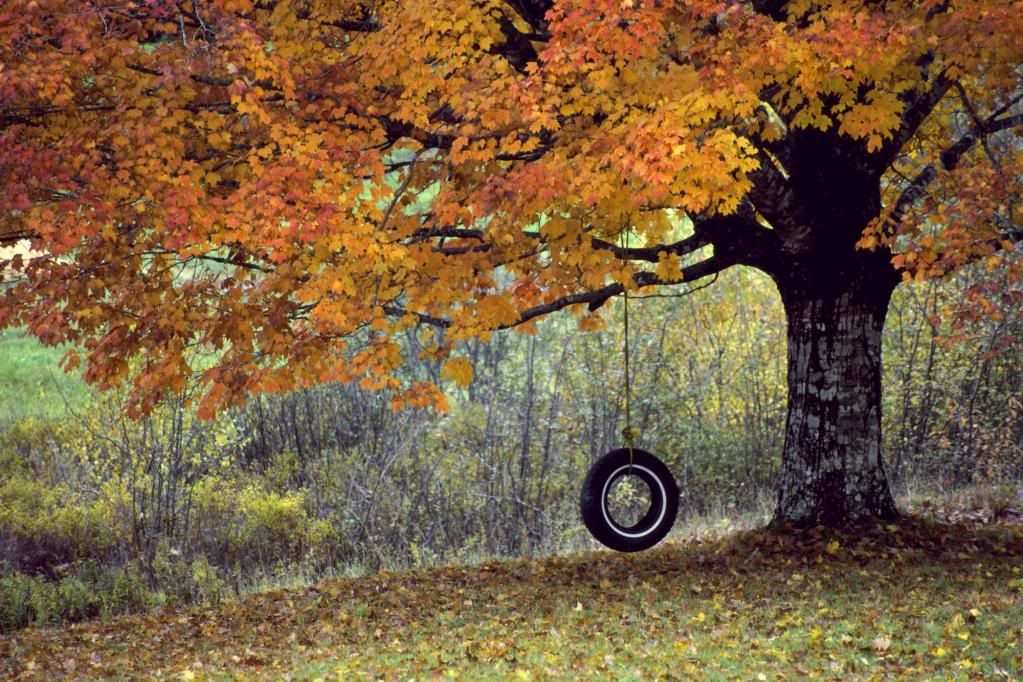 Yes, we had a tire swing in our yard growing up!!
And there is nothing as lovely as the cherry blossoms in spring!
We are so lucky, as Nebraska is where it all began, and we are only about 45 minutes from Nebraska City, where all the Arbor Day activities are held. Take a look!